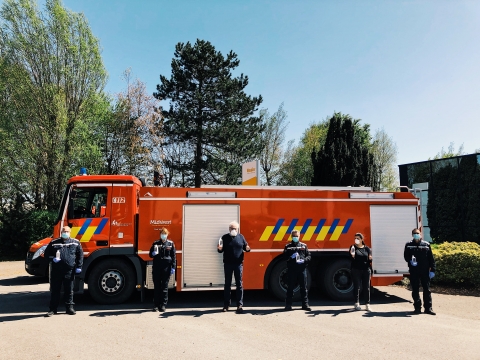 "IS THE FIRE BURNING IN YOUR HEART?!"
It sure is in the ones of the firefighters of the Midwest zone - Post Wingene who helped us out a couple of weeks ago!
To show our gratitude we are happy to offer them 50 liters of our ALCOGEL. 
Click here and prevent COVID-19.