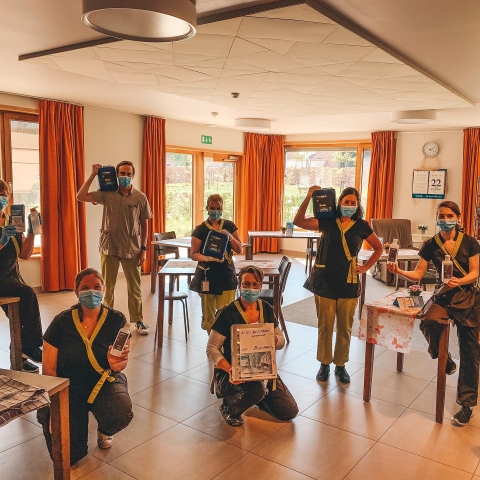 "A BASE FOR A BETTER LIVING" is not only a slogan, it's a way of acting!
We are very happy to offer 60 liters of our ALCOGEL to the heroes of the residential care center Amphora, who risk their own health every day for the well-being of their residents.
Click here and prevent COVID-19.